Overwatch, Black Mirror, Bendis – Pop Culture Talk
I love all forms of pop culture. Maybe minus books. I can never focus while reading them and a lot from experience weren't all that good. If anyone has any recommendations I would like some, but for now, I want to share all the pop culture I've taken in this week.
Video Games
A very busy week in video games. Overwatch had their 2nd Year Anniversary which let me play the game for free for the entire weekend. For some reason, I was able to play until Tuesday which let me sink my teeth more into the game. Now, I totally get the hype. The character roster is amazing. Each hero has something unique to offer whether it be in strategy or style.
If I remember correctly, there are four different character types. The offense heroes, defense heroes, tank heroes and support heroes. It's better if your team has one of each. I played with my friends and had truly a lot of fun. My mains were: Doomfist and Mei. I was able to perform the badass superhero team up combos with my teammates. It's an easy game to play, but difficult to master. And for that, I see why so many people name it the GOTY of 2016.
But then I played Paladins which is always free to play and is also a MOBA (multiplayer online battle arena). It came out right before Overwatch and the games look almost the same. I heard a lot of positive buzz surrounding it. Unfortunately, a wave of disappointment hit me. The game keeps pointing out you're about to enroll without a medic or a tank, but in practice, you can easily win without them. There is little to every character, you can learn to master almost all within one game match. At least you can ride horses?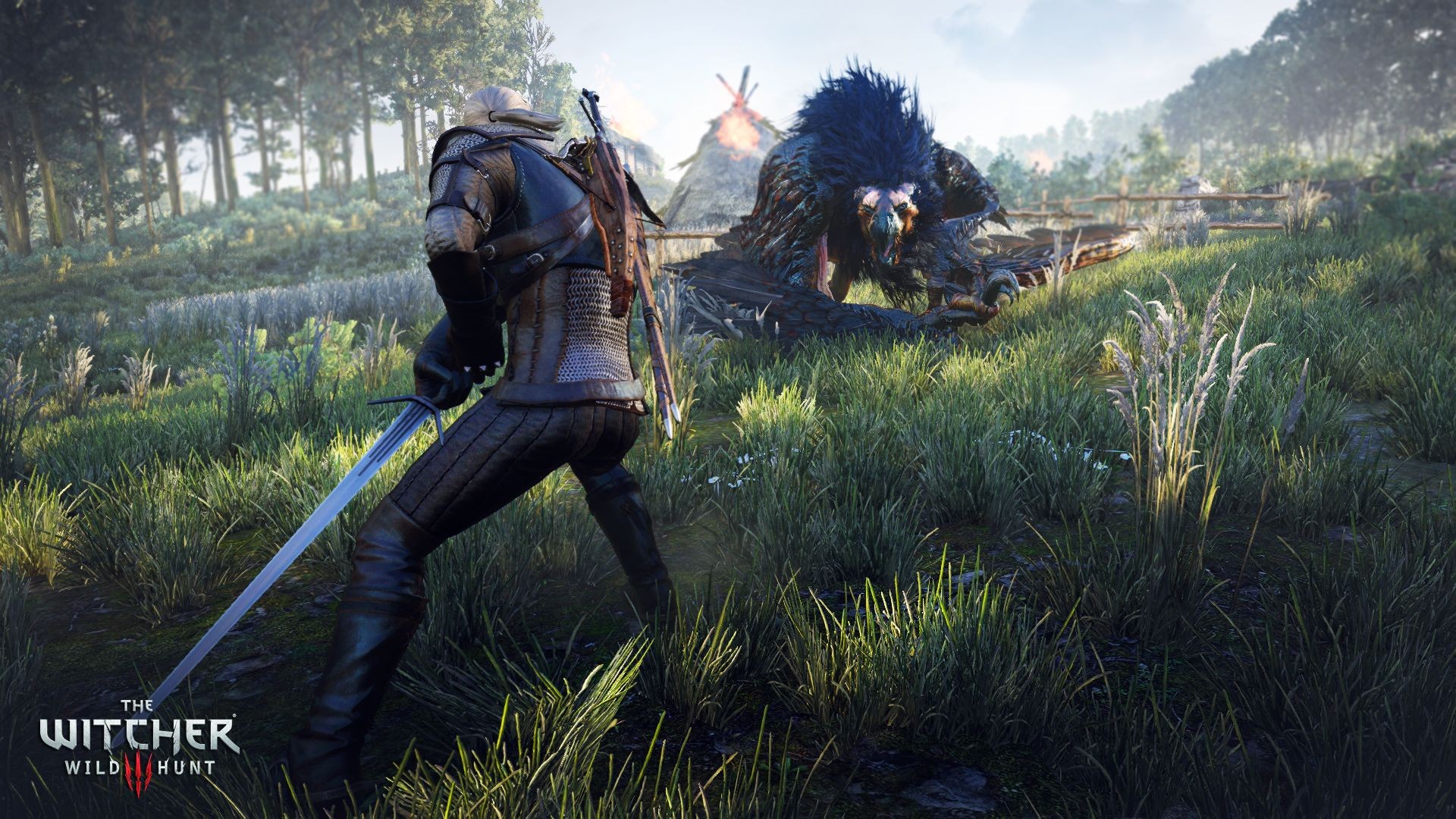 And the last game of the week was no other than The Witcher 3: Wild Hunt. Weirdly enough, I started playing this game a year ago but was never satisfied. I was more focused on finishing the game than playing it so I purposefully deleted my save files, started from beginning and boy was it worth it. The game very early on has you fight a Griffin then to complete the next main objective you either have to meet a witch or the so-called Bloody Baron.
This time around I chose the witch. A year ago I didn't want to play that route. When you think witch you also think creepy. To my surprise, the witch is the opposite of creepy and her quest was super fun. Then I played the quest with the ugly Three Crones. It's difficult to describe how rich the world of the Witcher 3 is. The lore and the crafting are essential. I'll definitely be talking more about this game next week.
TV Shows
"He's a Phantom!" I started watching Danny Phantom, a popular Nickelodeon cartoon from back in the day. I don't remember much about it from my childhood, but it is kind of a must if I want to have the best experience if I want to read the Kuro the Artist's Ben 10 and Danny Phantom crossover (huge Ben 10 fan here). Just as any good cartoon it starts off fairly simple, and then slowly starts developing its characters and fleshing out the world. I've currently finished watching episode 9 and I can by far say the best thing about it is the relationship between Danny and his sister, Jasmine.
I also started watching Black Mirror. The first season is 3 episodes all composed of different stories. I was told to skip it but didn't. Nonetheless, it was the right decision to watch it. The first episode was about a national darling, Britain's princess being kidnapped. There is only one condition to save her. The prime minister has to pork the pig. Yup.
The 2nd episode is my favorite. Daniel Kalooya (Get Out, Black Panther) portrays a character in a future timeline. I won't spoil it, but the episode truly resonated with me. I do think the themes in this may translate into our world someday. The third episode was my least favorite, although still entertaining. Takes time between the events of the 1st and 2nd if I had to guess. The characters here are a bit annoying to follow, but it does end off on a strong note.
I believe starting next season, there will be an actual consistent episodic plot. Hopefully, the quality holds up. I am a fan of how the episodes are structured, divided into 4-5 parts which let the viewer take a 5-second break to process everything that happened.
Movies
This week I saw three movies. As one of those rare guys who believes Lawrence of Arabia is a three-hour snore fest, I was surprised by his earlier picture The Bridge on the River Kwai (1957). The screen glued my eyes to itself. As the film began coming to conclusion, reaching its climax, I was truly at the edge of my seat. A mastery of how to set up an investing conflict with the proper payoff. The best one I watched this week.
The other one I saw was Steven Sodenberg's Unsane. A 2018 film that was shot with an iPhone 7. Impressively enough, this doesn't take away from one's viewing. Not everyone will like this movie. A lot of Yellow Wallpaper vibes coming off of this one. Not to say they're one in the same, but the inspiration was clear. I would say those who loved that story will like this one. For me, the movie was good until the very end when it decides to do a very stereotypical horror trope. And the movie isn't a horror film. Other than that I'm glad I watched it.
The final film was Love, Simon. I heard a lot of positive things about it, I stayed away from watching the trailers going blindly into this. The opening made me go, "Oh this could be interesting." and then I saw Greg Berlanti's name credited as the director in the opening. I was ready for disappointment. After viewing the movie I can say it was good although it missed proper execution at many times producing the cringe factor.  Especially at the very end. It was those cliche CW scenes that aren't natural to how people act in real life. It isn't the world-changing movie this had the potential to be, but for Berlanti, it's his best work and it was enjoyable for the most.
Comics
I read the final issue of Justice League: No Justice. The first two issues of this event reminded me a lot of the cartoons I watched back in the day. Pure awesomeness. Then issue 3 suffered from uneven writing and inconsistent art that really didn't fit the issue. And finally, this issue which felt like the writers just vomited out the ending to wrap it up as fast as possible.
Similarly, to Scott Snyder and Tynion IV's previous event, Dark Nights: Metal, the event is more interested in setting up future events than concluding things nicely. It was a major disappointment that yet again has me worried if Snyder's Justice League series will be any good. Just when he had me convinced.
After this, I read Man of Steel #1. Really surprised by how good it was. Many including me were worried by Brian Michael Bendis' departure from Marvel to join DC. His latest track record hasn't been too good. The story wasn't without its faults, but a pleasant surprise. Some awesome visual storytelling and action. Can he keep it up, though?
Punisher #225 was a part 2 to Frank Castle's newest story arc with the hero in the War Machine armor. I was never crazy about the character, but this storyline really hooked me in. If you love pure badassery and wanna see an unapologetic crime killer in an Iron Man suit then this is it. The quality keeps getting better and better. The college students scene made me smile. This is the style of writing that originally hooked me into comics.
Finally, I was able to catch with Doomsday Clock #4 and #5. This continues to be the best thing happening to the DC Universe in a very long time. To read this you'd also have to have read the Watchmen and be familiar with the history of the DC Universe. This is the Infinity War to DC Comics' in a way that it is a reward for being a fan by also taking the world in a new direction. I couldn't be happier by how my favorite writer, Geoff Johns defies my expectations.
My friends and I are going to dedicate ourselves to a YouTube channel called The Watchmen. We will be talking about the upcoming comics more in-depth. I can't wait. We're going to try and make a channel for fans of all mediums. I'm also planning to make these posts weekly. Hopefully, you enjoy them and I was able to convince you on why you should check out some of these titles. I'm planning on setting up a Discord to talk with all folk who wanna talk about pop culture. Tell me if you're interested.